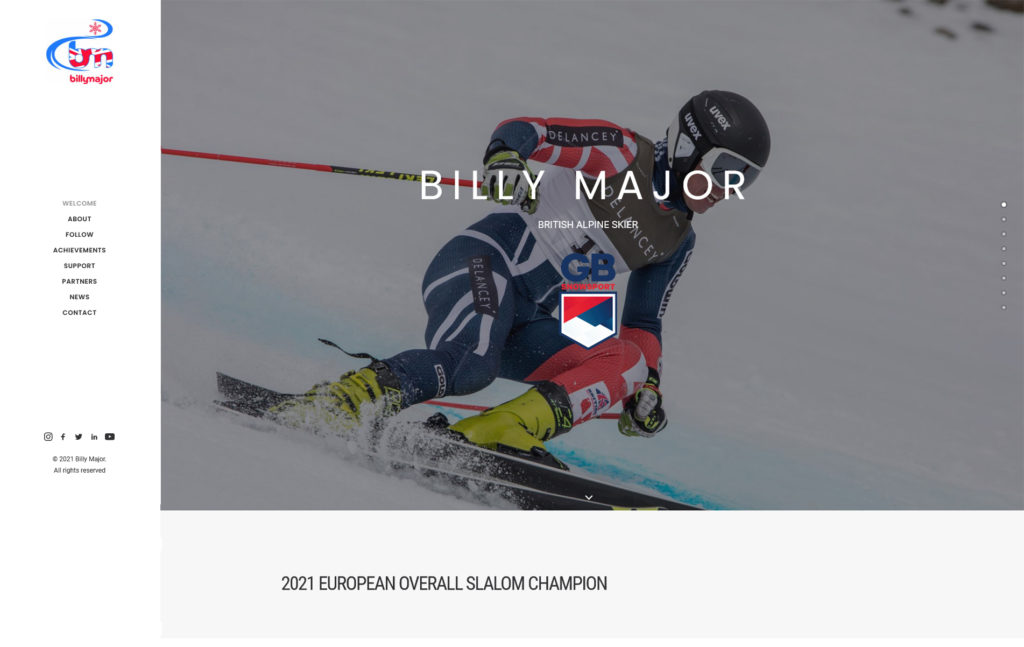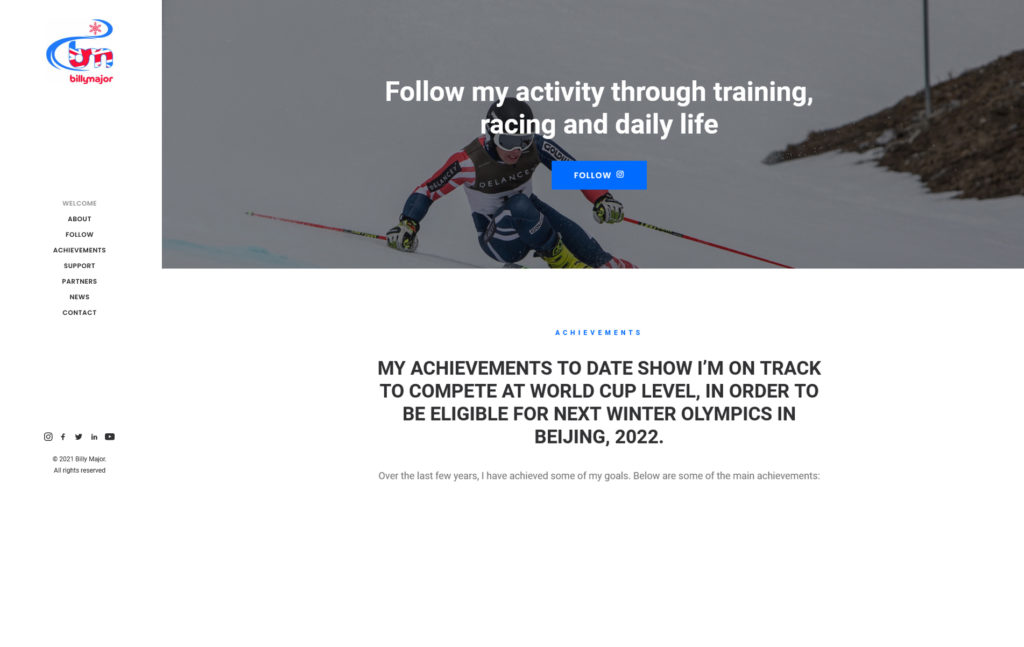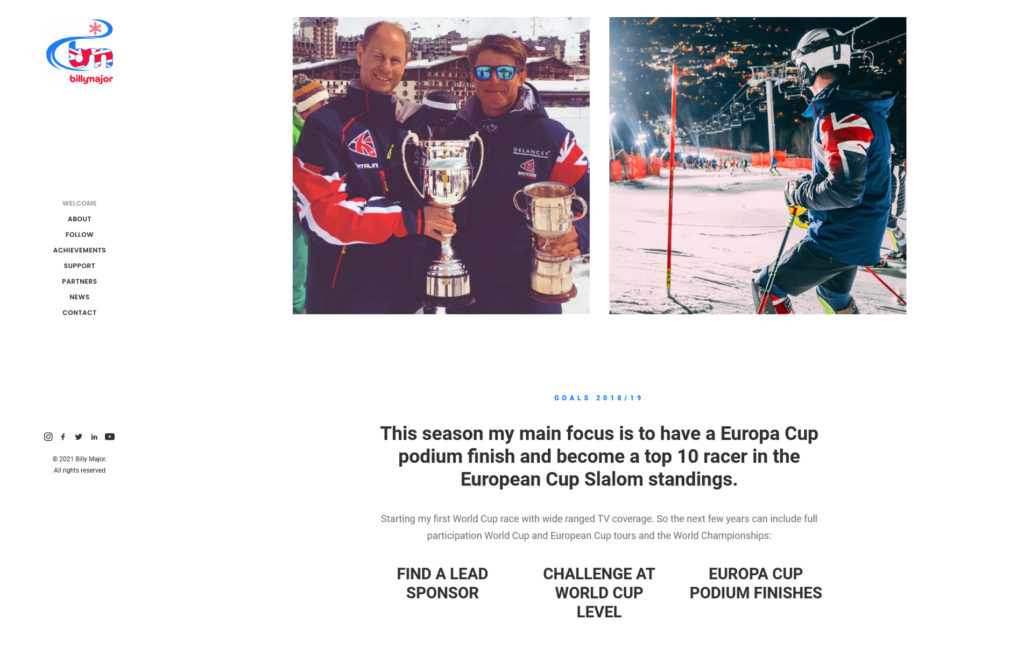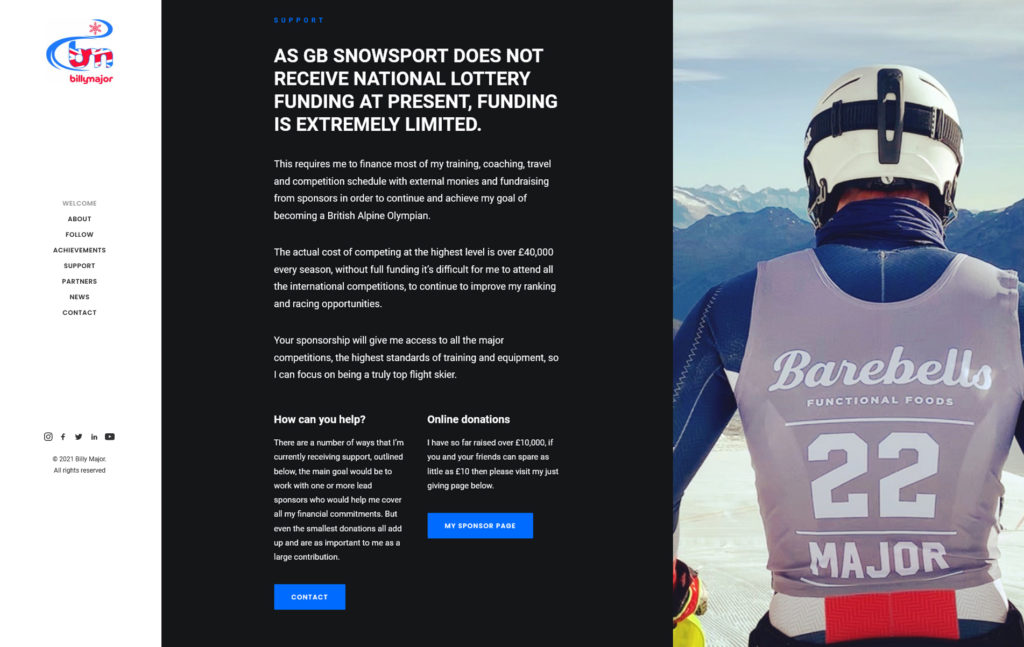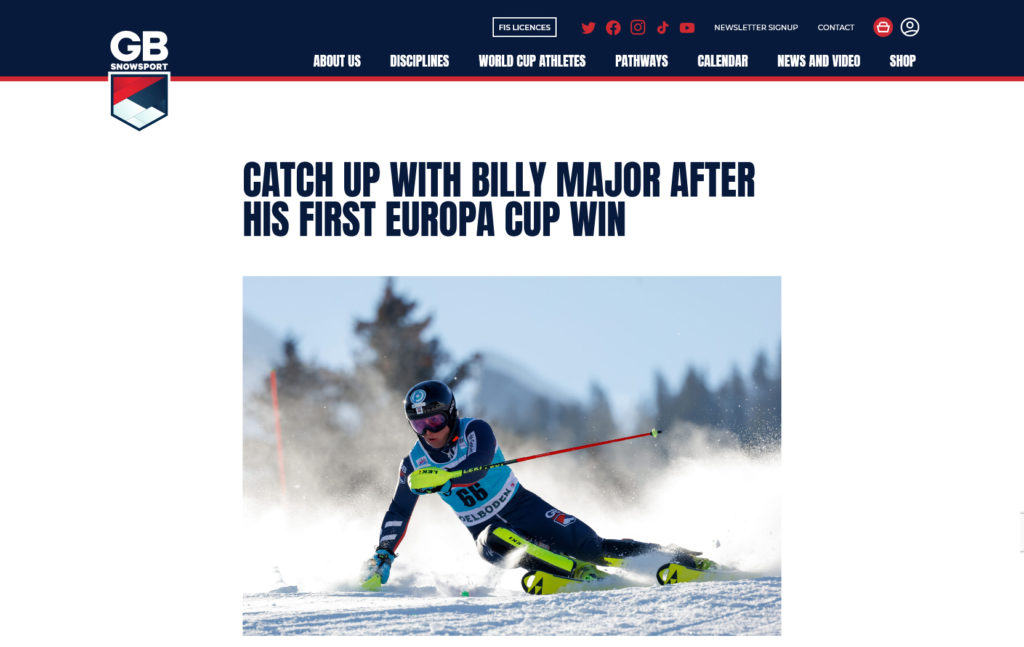 Supporting a British Slalom Skier
BRIEF
We have a longstanding association with a promising young British skier, Billy Major, who has his sights set on the next Winter Olympics – Beijing 2022. Currently a top three alpine ski racer, he is a member of the British Europa Cup Squad, taking part in races organised annually by the International Ski Federation. Skiing is a hugely popular pastime in the UK, however funding for winter sports is very limited and Billy has to find £40,000 per year to compete and train on an equal footing with his European counterparts. 2020/21 has been a break through season for Billy seeing him win the Europa Cup Slalom Championship and compete in his first World Cup races.
SOLUTION
In addition to creating and managing Billy's website we sponsor Billy through offering marketing on a pro bono basis and, in previous years, raising funds to help him take part in the sport at this high level.
Contact us for​ a new perspective on your marketing